Buyers
If you`re looking to buy a home, we make everything simple. Buying a home without being represented by an agent can make what should be an once-in-a-lifetime experience turn into a nightmare.
Read More
Sellers
Only about thirteen percent of the homes sold today were sold as being listed for sale by owner. Homes that are listed with a professional REALTOR® or real estate professional...
Read More
Short Sale
If you are a homeowner who is considering a short sale, we can do more for you than just sell your home. With today`s housing crisis, a good REALTOR® with short sale experience is a key individual...
Read More
Our Agents
Our team of market-savvy professionals has over 20 years of combined experience and has the capacity and expertise to handle requirements of any size. Strong marketing and tough negotiations are among the skills...
Read More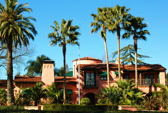 Los Angeles County
Los Angeles County is the largest city in California and the second largest city in the United States.
LA County includes two offshore islands, San Clemente Island and Santa Catalina Island.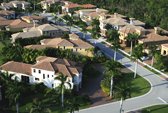 Santa Clarita Valley
The Santa Clarita Valley is the valley of the Santa Clara River in Southern California.
City of Santa Clarita, which is made up of Canyon Country, Newhall, Saugus, and Valencia.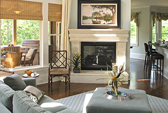 San Bernardino County
San Bernardino County is the largest county in the United States by area.
San Bernardino County is part of the Inland Empire area of Southern California.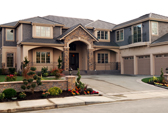 Riverside County
Riverside County named after Riverside Cityborders west of Orange County.
The resort cities of Palm Springs, Palm Desert, Indian Wells, La Quita, Rancho Mirage, and Desert Hot Springs are all located in Riverside County.
Welcome to West Coast Realty Group Inc.
Our goal is to build a relationship with our Clients based on Honesty, Integrity, and Trust. At West Coast Realty, we show, list and sell homes in the Greater Los Angeles, San Fernando and Santa Clarita Valley. Specializing in the sale of exceptional homes and property. We are a highly experienced office, known for our personal touch and attention to detail. Let us find you a home. Read More